Scholarships
BayTrust offers two scholarships, the Dillon Scholarship and the Bruce Cronin Scholarship, please see below for more information.
Dillon Scholarship
The Dillon Scholarship is now open!
Applications for the Dillon Scholarship are now open. Download and complete the form to apply.
If you have any questions please call or email Yvonne on 0800 654 546 or yvonne@baytrust.org.nz.
Dillon Scholarship Application Form
4 Quick Facts About The Dillon Scholarship
The scholarship provides financial assistance to people who have significant disabilities and who will be undertaking tertiary education

The scholars may receive up to $5,000 per annum for 4 years full-time study

Applications are open only between October the1st and December the 7th each year

BayTrust operates and funds the Dillon Scholarship
Are You Eligible to Apply For The Dillon Scholarship?
Yes, if you have a significant disability
Yes, if you are planning to go to University or Polytechnic (or another New Zealand based institution recognised by NZQA)
Yes, if you are already going to University or Polytechnic (or another New Zealand based institution recognised by NZQA)
Yes, if your home base is within the Bay of Plenty area
What Else You Need to Know About The Dillon Scholarship
Applications should be made in the year prior to the year of tertiary education.
The amount of the Scholarship is at the discretion of the Trust, up to $5,000 per annum for 4 years full-time study. Part-time students may be given a Scholarship for up to 5 years
Scholarship funds will be released to successful applications on receipt of all required documents and proof of registration at the tertiary institution of their choice
There is no age limit for applicants
Scholarship recipients are required to forward a brief progress report or their results to the Trust at mid-year and at the close of each academic year
All applications will be assessed by a panel of Trustees. Some applicants may be asked to meet with the panel
The Trustees' decision is final and no correspondence will be entered into
Scholarship Recipient Stories
---
Callum Hunter, Tauranga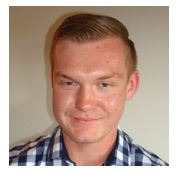 Callum Hunter has loved studying classics and economics at Auckland University for the past two years, so it was an easy decision to add a Bachelor of Theology to his workload for 2015.
"I took a couple of courses last year and it was really enjoyable. It sits in well with classics in terms of history. I spend a lot of time studying the church under the early Roman Empire and I'm hoping to do Honours or maybe my Masters in it."
The 20 year-old from Tauranga will receive a $3000 Dillon Scholarship from BayTrust this year, having suffered his entire life from an unknown condition that affects his digestive system and other muscles.
"It fatigues you really quickly so you don't have a lot of energy by the end of the day. When I'm studying I have to be really careful not to get bogged down and take enough time out to rest and recuperate."
Callum says receiving a Dillon Scholarship has eased the financial pressure and worry associated with studying fulltime. It will allow him to focus on university without the need to get a part-time job to support himself.
"That's huge because spending that sort of energy on working to live would have made uni undoable for me if I didn't have that financial help."
---
Ian Davis, Tauranga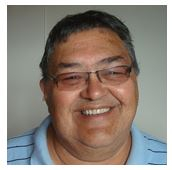 When Ian Davis had a motorcycle accident 30 years ago, it turned his whole world upside down.
The soccer-playing 24 year-old was planning to embark on his OE. Instead a crack in his pelvis left him virtually crippled when osteoarthritis set in. Side-effects from medication also led to heart failure some years later.
"I was over 90 per cent immobile. I couldn't walk. Lying on my back was painful. The severity was huge."
After a heart operation and two hip replacements, he slowly began to recover and promised himself he was one day going to re-enter the workforce.
"I was a positive, happy person by nature and that helped me go through that experience and start recovery in a positive way. I also had a passion for helping people in a similar situation."
In August 2007 Ian began working in the mental health field at the Bay of Plenty Community Homes Trust and subsequently gained a qualification. In 2011 he secured a job as the mental health coordinator for Whaioranga Trust – a Maori health and social service provider.
In 2012 he decided to further his skills by enrolling at Bethlehem Tertiary Institute to complete a Degree in Counselling. Now aged 57, Ian says the emotional, mental and physical journey he has been on gives him a great deal of empathy with other people.
This year he will receive a Dillon Scholarship from BayTrust to help continue his studies.
Ian says the money will help pay for expensive text books and cover his daily travel costs to school and to visit clients as part of his practicum experience.
"A Dillon Scholarship gives me peace of mind. Disabilities are always there but you don't need to drag it round like a ball and chain or to use it as an obstacle to stop achieving your own hopes and dreams."
See our lists of Past and Present Dillon Scholarship Recipients.
---
BayTrust will award the scholarship once a year to support a masters or doctoral student carrying out research in mathematics, science or information technology that will benefit the region. The student must have ties to the geographical area that BayTrust covers. The scholarship shall be administered by the Universities NZ scholarships committee with a Trustee of Bay Trust involved in the final decision. For more information contact the University you are studying at.
The $5000 Bruce Cronin Scholarship is named after long-time Trust Manager Bruce Cronin in recognition of his service to the people of the Bay of Plenty.